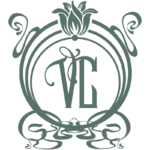 A BAROQUE COUNTRY MANSION of the XVIIIth CENTURY
The villa, which shows evidence of its existence back to the 17th century, took todays' general form when it entered the Antinori family estate in 1783.
In that year, Senator Amerigo Antinori (1748-1828), a close adviser to the Grand Duke of Tuscany, converted the old country mansion that had recently been brought to him as a dowry by his young bride, into his residence when staying on his Pisan estates. He had it enlarged, decorated and during the invasion of Tuscany by the French Revolution troops, he ordered the creation of a chapel inside the mansion dedicated to the patron saints of the Medici family Cosimo and Damiano as a sign of resistance against the French occupation. This chapel gave its name to the domaine of Villa Cosmiana.
a neo CLASSIC FLORENTINE PAVILLON OF 1850
Approximately 80 years later around 1850, his grandson also named Amerigo Antinori (1828-1902) and also in the service of the Grand Duke of Tuscany, commissioned the famous Florentine architect Giuseppe Poggi to convert the Pisan country mansion house of his grandfather into a glamorous residence matching the prestige of the Duke of Brindisi family previously unused title that he had decided to bear. 
The number of rooms was reduced to create larger reception rooms, the third floor was cut out to heighten the ceilings and high French bow windows were set in the west façade to provide access to the newly created English-style park. Inside, elegant trompe l'oeil painted marbles and stuccos covered the old baroque frescos and contributed to give to the new house the appearance of a neo-classic Florentine palazzo, a rare feature in an agricultural estate in the Pisan countryside.
a LIBERTY VILLA of the END OF THE xIXTH century
Approximatley 35 years later, in 1890, the daughter of the second Amerigo Antinori, Maria Antinori (1870-1933), who was given as dowry the villa and the estate of Villa Cosmiana when marrying Prince Giuseppe Aldobrandini and who came each year to attend the spa cures of the nearby Casciana resort, ordered the famous Pisan architect Luigi Bellincioni to modernize what she considered her 'thermal residence'.
'English-style' bathrooms were installed on the ground and first floors, rich art nouveau paintings covered the trompe l'oeil painted marbles in the reception rooms and lilac, lily and camelia shrubberies were planted in the English-style park contributing to convert the neo-classic palazzo of her father to a Liberty-style villa characteristic of the Kingdom of Italy at the end of the 19th century.
The villa was abandonned after Princess Antinori-Aldobrandini passed away in 1933 and deteriorated in the second half the 20th century. Fortunately, it was patiently restored between 2018 to 2021 with scrupulous respect for its historic and artistic tradition and can now again display its superb sucessions of baroque, classic and art nouveau reception rooms.