A new career in producing fine wine is the unlikely outcome of an Abergavenny man's search for a home in Tuscany, as Sue Bradley discovers.
She was a beautiful Italian belle with an aristocratic heritage and he was a boy from Abergavenny whose family had farmed
cattle, pigs and poultry on the Welsh borders for generations.
Looking back, it was a case of love at first sight when Sean Craig set eyes on Villa Cosmiana, an estate in Tuscany that had once belonged to Amerigo Antinori, Duke of Brindisi.
Yet when he first explored this grand yet faded property he had little idea he was about to embark on a journey that would see him restore the building to its former glory and reclaim the estate's reputation for fine wines.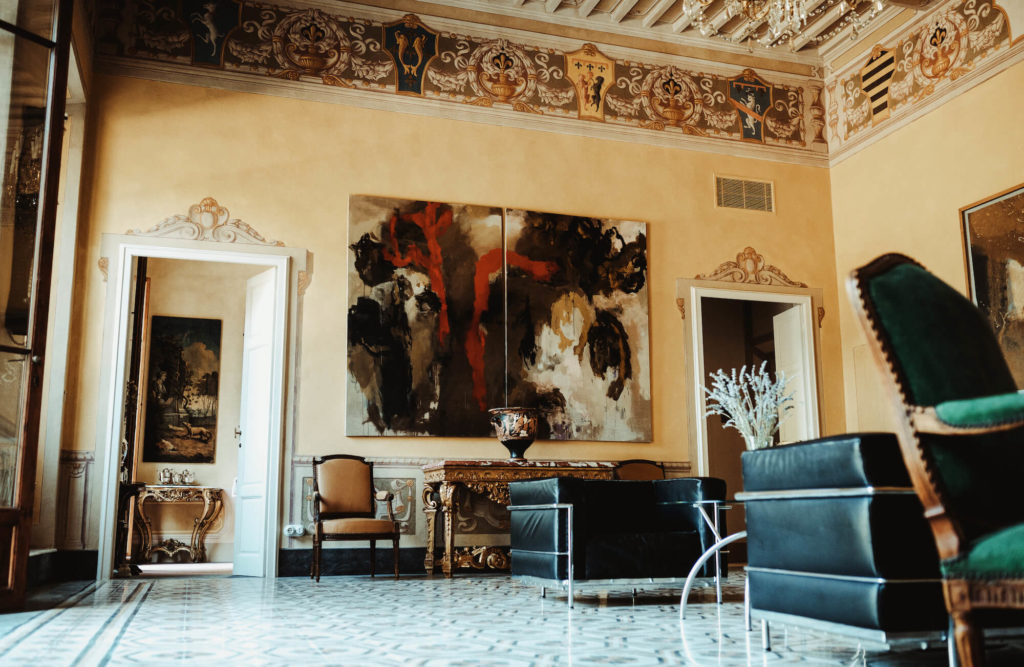 Five years on, Sean and the team at Villa Cosmiana are earning a reputation for the quality of their wines, which are now available through Cardiff-based Fine Wines Direct, RDM Wine Agencies and various restaurants, including The Hardwick, Gavin Henson's The Fox near Ogmore by Sea and Thomas's in Cardiff, while on August 4 he'll be back on his home turf to tell diners his story during a special dinner and wine tasting at Restaurant 1861 near Abergavenny.
Sean and his French-Italian partner Jean-Louis had been looking for a house to restore in Tuscany when they came across the estate that would become a labour of love.
"The villa had last been lived in by Principessa Maria Antinori, Duchess of Brindisi, who passed away in 1933," explains Sean. "A farmer, Mauro, had lived on the estate for the past 24 years. When we decided to look for a property, Jean-Louis was working with an Italian estate agent and I was with one based in London. We spent 10 days visiting six or seven properties and, unbeknownst to each other, we both had Villa Cosmiana on our list, which was the only property which happened to be a wine estate."
Despite realising that the estate needed a lot of work, the men made an offer a week after viewing it  in August 2018, with Sean relocating to Pisa to study the Italian language 'properly' the following January.
During the spring of 2019 they moved to the villa to oversee the renovation work and, significantly, the construction of the wine making facilities, or cantina as it's known in Italy, ready to produce their first vintage the same year.
They also spent a great deal of time learning from award-winning oenologist Barbara Tamburini, under whose direction they would be taking forward the vineyard.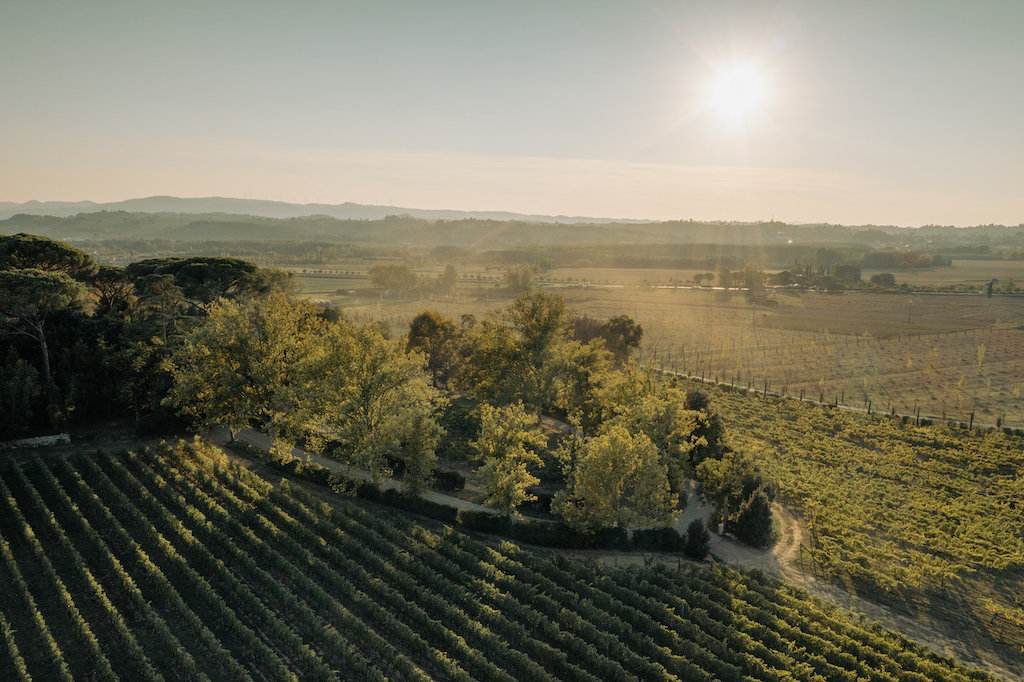 "Although the prestigious wine estate was partly disassembled in the 1970s, it still extends to 13 hectares of vines, comprising 15 vineyards with traditional Tuscan grape varieties including Trebbiano, Sangiovese, Ciliegiolo and Canaoilo, along with French Cabernet Sauvignon, Cabernet Franc and Merlot," says Sean, who once worked for the Robert Price builders merchants before embarking on a 30-year career in information technology-liked higher education and global leadership, overseeing large scale international projects.
"I knew nothing about wine making, however my family are cattle farmers and I spent time growing up on one of the family farms, so some affinity with the earth already existed.
"We were introduced to Barbara by the previous owner of the estate in October 2018 and at once realised she was exceptional and someone from whom I could learn. She realised we were serious about the restoration and that we wanted to make excellent high-quality wines. Most importantly, she could see I had no 'bad habits' to unlearn when it came to making wine: I was 'a clean sheet of paper' and hungry and ambitious to learn. Under Barbara's direction we are now realising the potential of the wines. There were already vines here, but the potential was not yet realised. Our aim is to make some of the finest wines in the Pisa region."

This year marks the first time that Sean is ready to go to market in a strategic way as some of the villa's wines that need longer to mature are now ready.
"We have three new red and two new white wines, all marked by powerful fruity aromas, freshness and cleanness in the mouth associated with a subtle yet complex structure," explains Sean, who leads the harvest and pitches in to hand-pick the grapes before they are vinified.
"With Barbara's help, we're creating fine wines focussed on quality, not quantity, and continue the reputation of the estate as a centre of excellence for high-quality wine production."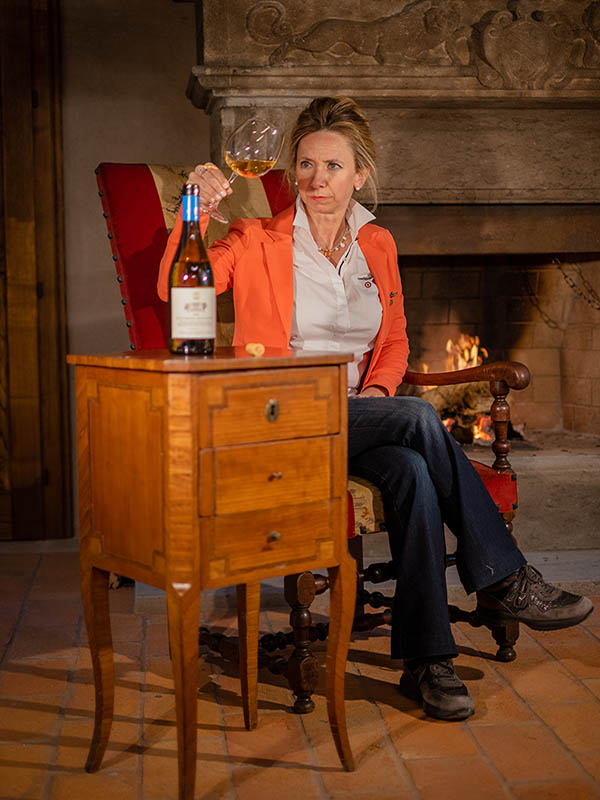 When it came to restoring the villa and other buildings, Sean and Jean-Louis drew on their experience of undertaking smaller projects in Paris and London. They engaged a Sienna-based architect, Monica Rossi, and worked with skilled local builders who were happy to put in long days to get the work done.
"This has been an ambitious project because of its potential and the state in which we found the estate," Sean explains.
"The villa started life as a medieval tower, was extended in the 17th and 18th centuries and completely remodelled in the 19th century by a famous Florentine architect, Giuseppe Poggi, under the direction of Duke Amerigo Antinori, the last chancellor to the Duke of Tuscany prior to the unification of Italy in 1861. It was sold off in the early 1970s by the son of the Princess and now comprises 34 hectares; a villa, two farm houses, a barricaia and limonaia, together with two smaller farm buildings.
"The villa had several layers of original frescos from the 17th and 18th century together with Art Nouveau styling ordered by the Princess around the early 1900s, when the estate was given to her by her father as her dowry.  Many of the frescoes were hidden under layers upon layers of subsequent decades of paint by the previous owners.  In order to restore the frescoes, we employed seven experts from Rome who spent over six months on them.
"It took two years to restore the villa, fattoria (overseer's farmhouse), barricaia (where we age our super Tuscan 'Duca Amerigo), limonaia (now a tasting room and private dining room), podere (another farmhouse), and we have just started work on another small house, with a swimming pool, for rental."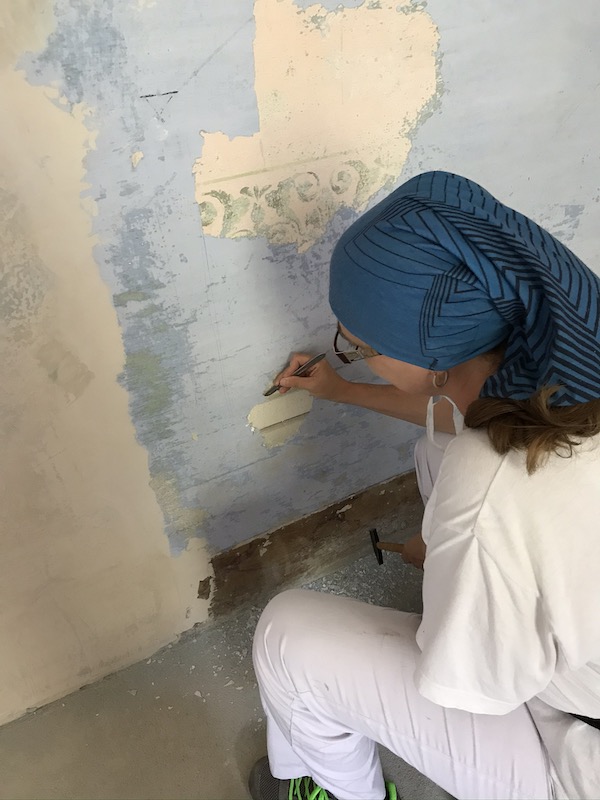 For Sean, who still has a home in Abergavenny and returns regularly to visit his mother and sisters, life in two countries provides him with the best of both worlds.
"I never really left completely, and it's so easy to fly into Bristol from Pisa," he says.
"I always feel very much at home in Abergavenny; a lot of my school friends are still here and meet up for a drink at the Kings Arms, and I love to pull on my boots and go up to the Blorenge, Skirrid and Sugarloaf, which is where I'm at my happiest. My career has been diverse over the years and involved a lot of travelling; I had grown tired of it.
"The ancestral call of the land never really left me, which is why I think the opportunity to buy the Villa Cosmiana estate was so appealing.
"As soon as I walked into the place I knew making wine here was what I wanted to do, and our decision was further cemented when we met Barbara, whom it feels I've known all my life.
"It's been extraordinary the way many things have fallen into place, and I'm lucky to have the time and energy to start a second career in such a beautiful spot."
Wines from Villa Cosmiana