Description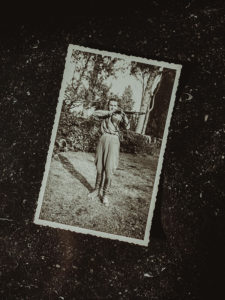 Crelio Petrolini
Crelio Petrolini (1928-1979) was the last 'fattore' or estate manager whilst still in the ownership of the Princess Antinori-Aldobrandini. Recruited directly by Prince Clemente Aldobrandini before he could finish high school and in spite of the difficulties of the time, he led and oversaw the villa, park and farms maintaining them to the standards of excellence established by Duke Amerigo Antinori and his daughter Princess Maria Antinori-Aldobrandini for over 30 years.
His name, Crelio, has been given as a tribute to a typical Chianti-style wine where the rusticity of traditional Tuscan Sangiovese is refined with a touch of Merlot harvested from the estate.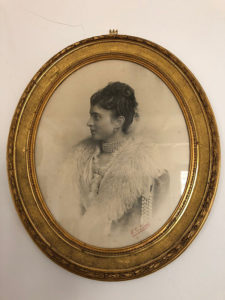 Principessa Maria
Maria Antinori, Principessa Aldobrandini by marriage (1870-1933), was the daughter of Amerigo Antinori, the administrator of the property of the exiled Grand Duke of Tuscany family. In 1891, her father granted her as dowry the ownership of the Villa Cosmiana estate and its 11 farms. From that time on, she shared her time between Rome where she was living with her husband and her two children and Villa Cosmiana, where during long prolonged summer rest periods she used to gather around her renowned intellectuals and artists of the time and worked to upgrade the agricultural production of the villa's land in pursuit of excellence. The name Principessa Maria has been given to our Terre di Pisa assembled in a Bordeaux blend from Cabernet Sauvignon, Merlot and Cabernet Franc grape varieties harvested from the Villa Cosmiana estate.
Duca Amerigo
Amerigo Antinori, duke of Brindisi, 1828-1902, was born in an old Florentine patrician family and became, starting from the age of 20, chamberlain of the last Grand duke of Tuscany, Leopold II. Following the annexion of the Grand Duchy of Tuscany by the new kingdom of Italy, he shared his time between Florence where he became private secretary and administrator of the properties of the exiled Grand Duke family and the Villa Cosmiana estate in Peccioli where he oversaw the management of his agricultural properties attached to the villa.
His name, Duca Amerigo, has been given as a tribute to the most prestigious wine of Villa Cosmiana, a « super Tuscan » matured 12 months in oak barrels made exclusively from an exceptional Merlot harvested from the estate.